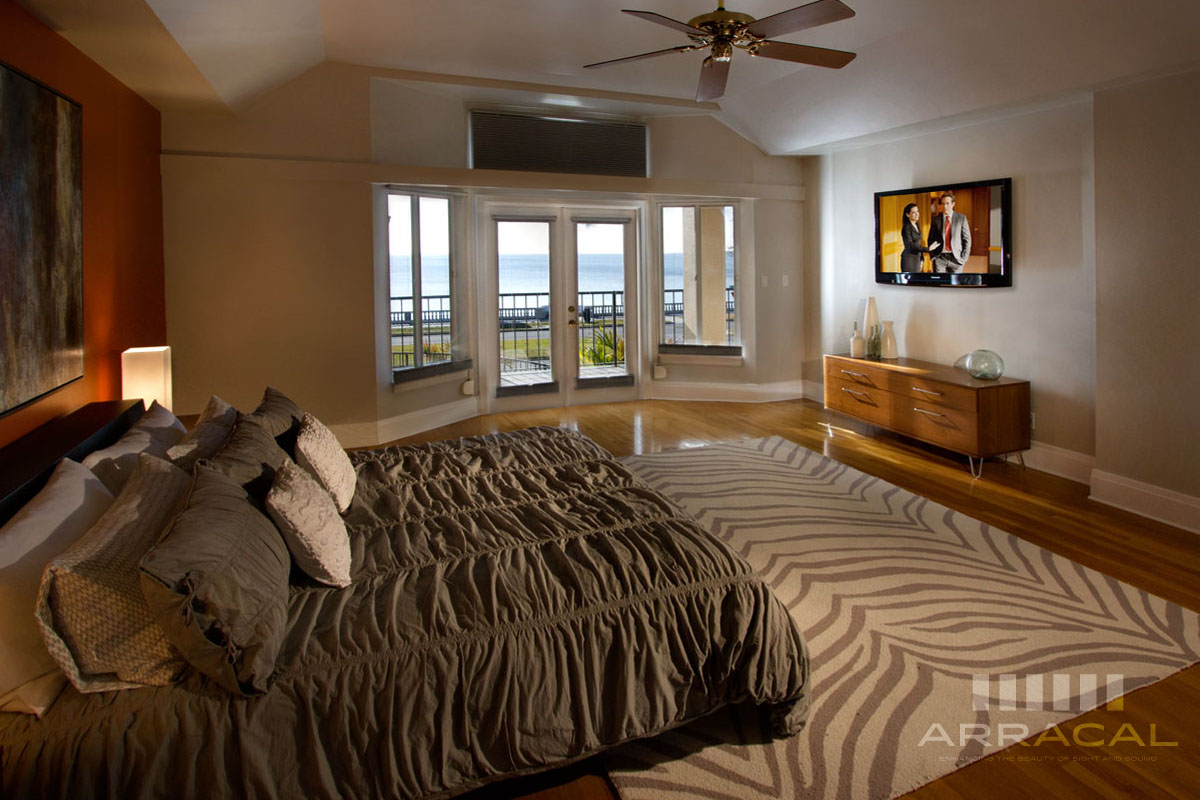 Shades and drapes can be the most beautiful and elaborate parts of a home. And controlling those shades and drapes can be the most difficult tasks. Opening and closing shades several times a day becomes simple and convenient with Shade and Drape Controllers. With the push of a button you can automatically lower shades to control the ambient light or add privacy.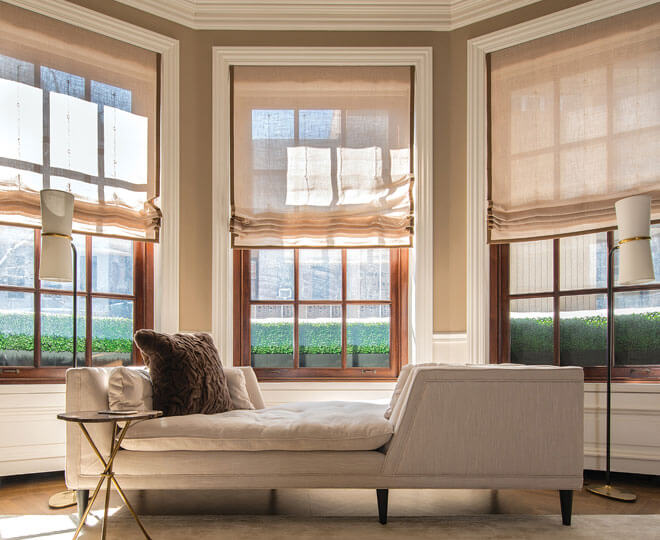 Windows provide refreshing sunlight to any room, and controlling the amount of light is key to producing the results you're looking for. Shade and drape control allow you the ability to set "presets" where you most often like your shades to be. Each time a preset is selected, all your shades will be set to the same height so you don't need to worry about trying to adjust individual ones over and over again to achieve the same look.
As part of a "Smart Home" system, your shades can automatically close while you're away on vacation, as well as allow you to monitor and control them from your home, office or anywhere in the world. Imagine a home that knows to open the shades on the west walls and close the ones on the east side of your house in the mornings and reverse the activity in the afternoon, reducing heat buildup in the home while protecting expensive furnishing from harmful UV rays. Using these methods, shade and drape control can provide comfort while saving energy and money.